1 Indians, Americans grapple for control of yoga
The IPKat was amused to read in
today's
Telegraph
that there is a battle taking place right now for control of some ancient yoga poses. The Indian government is furious that yoga practices dating back thousands of years are being "stolen" by gurus and fitness instructors in Europe and the United States. Foreign practitioners are alleged to have claimed hundreds of patents and copyrights in poses and techniques lifted straight from classical Indian yoga treatises. Says Vinod Gupta, the head of a recently established Indian government taskforce on traditional knowledge and intellectual property theft: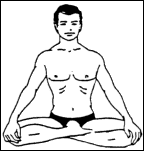 "Yoga piracy is becoming very common and we are moving to do something about it. We know of at least 150 asanas [yoga positions] that have been pirated in the US, the UK, Germany and Japan. These were developed in India long ago and no one can claim them as their own".
In an effort to protect India's heritage, the taskforce has begun documenting 1,500 yoga postures drawn from classical yoga texts - including the writings of the Indian sage Patanjali, the first man to codify the art of yoga. The data is being stored in a digital library whose computerised contents will soon be made available to patents offices worldwide. The worst 'culprits' are Indians based in America, where yoga has become a $30 billion (£16 billion) a year business - a growth fuelled by celebrity adherents such as Madonna. The US Patents Office has issued 134 patents on yoga accessories, 150 yoga-related copyrights and 2,315 yoga trade marks, says the Indian taskforce. It also claims that Britain has approved at least 10 trade marks relating to yoga training aids that are mentioned in ancient texts. According to one report, attempts have even been made in America to patent the syllable "om", the sacred sound with which Hindus begin their chants. Says Dr Gupta:
"No-one should be able to claim ownership of these traditional postures. The information has been in the public domain in India for thousands of years. But, until now, it has only been available in languages which people in the outside world cannot understand".
The IPKat deprecates all attempts to appropriate elements of the public domain and is pleased at the Indian response, making yoga poses available to patent-granting authorities so that they can refuse patents for techniques that are already available. Though, paradoxically, seeking patent and copyright protection is seen as a way of protection of the investment in marketing beneficial practices such as yoga and bringing them to a wider audience of potential beneficiaries.
All about yoga
here
. All about yogi
here
. Yoga jokes
here
.
2 IP law in China
The IPKat has just been perusing
Intellectual Property Law in China
, a new book by Peter Ganea & Thomas Pattloch.
This book
, published by Kluwer Law International, is a handsome hardback of nearly 400 pages, retailing at US$205 (e€160). According to the publishers' blurb: "Perhaps no Asian country currently attracts more interest from foreign inventors and investors than China. In many cases, however, this avid interest in foreign investment is not based on a reliable knowledge of China's legal framework and of protection of technology in particular. In a jurisdiction where the laws are complemented and interpreted by numerous guidelines and circulars issued by ministries or courts, such knowledge and awareness is all the more important".
Intellectual Property Law in China
provides comprehensive coverage of all aspects of intellectual property protection in China, emphasising particularly those issues of most concern to foreign investors: protection of well-known marks, issues of technology transfer, and, most important of all, actual enforcement of IP rights". The authors are both eminent in their fields. Peter Ganea (
left
) is head of the
Max Planck Institute's
China department, while Thomas Pattloch (
right
)
practises
in the Shanghai office of Hamburg-based Schultz Noack Barwinkel.
The book (which has been edited by another Max Planck scholar,
Christopher Heath
), is remarkably current, being a statement of law and practice as of 1 January 2005. It contains chapters on all the main headings of intellectual property law, though perhaps the most interesting and important bits come at the end, where the authors focus on reality issues: enforcement in the courts and at the borders, monopolistic practices and their remedies, TRIPs compliance issues and "remaining problems".
The tone of the book is responsible and respectable, and also relatively optimistic, in contract with the Sinophobia being whipped up in the Western press. But that is because the lawyer's job is to address specific legal problems and see how they can be satisfactorily resolved, not to seek to influence public opinion.
THE MYSTERIES OF THE EAST: INDIAN YOGA AND CHINESE IP LAW
Reviewed by
Jeremy
on
Sunday, September 18, 2005
Rating: