1 Calling all ambush marketing enthusiasts ...
The IPKat's friend and former LLM student Luca Egitto is doing some research in Torino (Turin), Italy, on ambush marketing and would appreciate some good leads. If you can recommend any articles or analyses of the subject, please let Luca know by emailing him
here
.
2 DNA and databases
Further to the debate initiated earlier this week over copyright in DNA sequences, IPKat friend Rob Harrison, based in Germany, writes:
"A German Court is highly unlikely to give protection to a copyright in DNA sequences. The German Copyright Act requires – except for computer programs – a level of creativity that is highly unlikely to be met here. There is no creativity in selecting the four letters (A,C,G and T) which make up the sequence.

More interesting, in my opinion, is whether large databases of DNA sequences would be protectable under database rights legislation. My previous opinion was yes – however the various William Hill cases (which I have yet to study in detail) suggest that this might not be the case. Anyone with any thoughts?"
Yes, Merpel says, but not very printable ones ...
3 Are you Danish and really excited about copyright?
The bimonthly
Sweet & Maxwell
series,
European Copyright and Design Reports
, needs a new Danish correspondent. Your responsibility will be to let IPKat co-blogmeister Jeremy know about recent Danish copyright cases and to help him get hold of them, with a view to their being reported in this useful English-language series.
In return, you get (i) a complimentary subscription to the ECDR (the current UK and Europe rate is £360 (530.36 euro at today's rates), (ii) your name in each issue and (iii) occasional emails from Jeremy.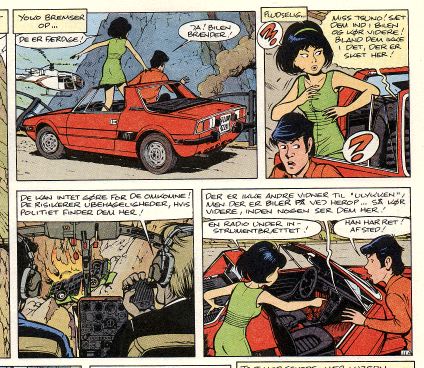 THIS is what the IPKat got when he did a Google Image search under the term 'Danish' and 'copyright'
Click
here
if you'd like to be considered or if you haven't seen the ECDR before and would like to inspect a sample issue.
REACTION WANTED, PLEASE!
Reviewed by
Jeremy
on
Thursday, September 22, 2005
Rating: