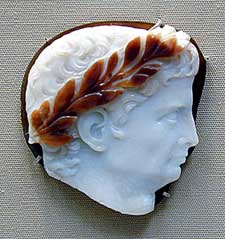 IPKat Haiku competition
This is where the IPKat gets to announce the winner of his Haiku Competition. The prize, remember, is a complimentary place at CLT's
Copying Without Infringing
conference on
Thursday 23 March
. Well, Graeme Fearon (
Thring Townsend
) is our Haiku Laureate, having sent in these two wonderful efforts:
Original works -
Blooms of creativity.
Please don't pick the flowers

and

I found this haiku
On the web. I can copy
So I may, n'est-ce pas?
A close second is Miri Frankel (
Beanstalk Group, NY
), with her ode to the ECJ ruling in
Arsenal v Reed
:
Reeds would be rich and
Teams poor if courts accept badge
Of support defence.
Other commendations go to Barbara Cookson, Caroline Day, Gino van Roeyen (anything that begins "Fresh infringing spring ..." can't be all that bad).
World's best poetry
here
World's worst poetry
here
IPKat Spot the Fish competition
It's also both the time and the
plaice
to announce the winner of the IPKat's Spot the Fish Competition. The prize is a complimentary place at CLT's
8th Annual Information Technology Law
conference on
Tuesday 21 March
.
The
sole
winner (who
skate
d it) is James Heath (
News International
), whose entry appears at the end of this post. No
carp
ing, please. James, you'll soon be
herring
from CLT ...
Commendations go to Matthew Rippon (
Watson Burton
), Andrea Glorioso (for his learned essay on Christians and fish symbolism), Jeffrey Chau and Davyd Chong.
COMPETITION RESULTS
Reviewed by
Jeremy
on
13:57:00
Rating: