Now ECJ can go on holiday

Right: ECJ judges have been playing their favourite beach game - 'Burying the Advocate General' ...

The IPKat can now reveal to you the reason why the hardworking souls who slave away in the European Court of Justice to protect our interests decided to defer their holidays: they couldn't leave without giving their ruling in Case C-214/05 P, Sergio Rossi SpA v OHIM, Sissi Rossi Srl.

This decision allows the SISSI ROSSI word mark to proceed to registration as a Community trade mark despite the objections of Sergio Rossi that relevant consumers would be confused between SISSI ROSSI and its own MISS ROSSI mark for similar (and, it seems, dissimilar) goods. Nor, it seems, had the tribunals below perpetrated any procedural or evidential horrors.

Facts and Advocate General's Opinion noted on the IPKat here
Sissi of Wittelsbach here
Sissi in Crete here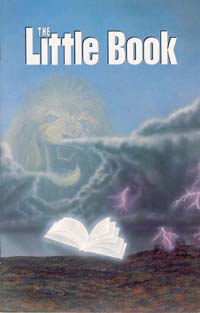 Concise European IT Law

Left: when publishers don't put pictures of their books on their websites, they must expect bloggers to be creative ...

Edited by Alfred Buellesbach, Yves Poullet and Corien Prins, Concise European IT Law is a neat little volume published earlier this year by Kluwer Law International.

What the publisher says:


"The relationship between law and information technology is a highly dynamic one.

In the past decade, the European Union has developed an extensive legal framework for new technological developments, with legislation being adopted in the areas of personal data protection, public sector information, conditional access and regulatory transparency.

Furthermore, legislative measures have been dedicated to electronic commerce, distance selling, electronic signatures and electronic financial services.

Concise European IT Law aims to offer the reader a rapid understanding of all the provisions of IT law in force in Europe enacted by European and other international institutions. Key features include:

* An article-by-article commentary on the relevant regulations and other legal instruments
* Texts on Data Protection and the multiple texts which will regulate the electronic transactions and operators".
What the IPKat says
: this book is certainly concise. Despite its tiny size, it packs a very large amount between the covers. The materials are divided into four segments - Data Protection Directives, e-Commerce Directives, Public Sector Information Directive and Other Relevant IT Directives. The definition of IT is narrow for these purposes and excludes some IP materials that arguably can live quite happily within the sphere of IT (the Software Directive and the Information Society Directive being two obvious cases in point. Likewise, data protection is in but database protection is out. Presumably the IP materials are to covered under the companion volume on intellectual property. Another omission, presumably to make the book manageable, is a quantity of telecoms law that tends to be marginal to most general IT practices and may not be missed.
The commentaries in this work are provided by a distinguished list of authors from across Europe. The IPKat couldn't work out who'd written which bit, which is probably a tribute to the homogeneity of the editorial process.
One final comment: the book is very expensive for its size. The IPKat knows how easily he can mislay any volume that's smaller than a large encyclopaedia and this little tome, which would fit on to a bread plate and still leave room for a pat of butter, is sure to vanish under a pile of office papers unless it's electronically-tagged.
Bibliographical details
: List Price US$205.00, Euro €160.00. ISBN 9041123792. Hardback. xii + 582 pages. Rupture factor - not an issue, unless you are very, very small, or possibly transistorised ... Good eyesight required, though - the print size is pretty small.