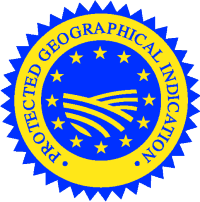 Farmer's Weekly Interactive
reports
that the UK's
Country Land and Business Association's Food Chain Initiative
is pushing for greater use of PDO status amongst UK producers to enable the reputation of local products to be recognised by consumers. At present the UK has only 29 PDOs, compared to Italy's 155, France's 148 and Spain's 97. Said the director of the Initiative:
"We need to be smarter in protecting our regional and local products and exploit the advantages that having protected status can give to British food…Under EU rules, if you have protected status you are safeguarded against competition and those who want to make a fast buck by copying something you have taken years to bring to market…That's why we are working with Food from Britain, the government-sponsored agency, to help bring EU protected status to the attention of the producer and the consumer."
The IPKat understands the sentiment, but says that desirable PGIs can't be created from nothing. The Initiative is going to have to work hard to come up with English regional produce that equals the reputation of that produced in Italy, France and Germany.
INITIATIVE CALLS FOR MORE USE OF GIS IN THE UK
Reviewed by
Unknown
on
Monday, September 11, 2006
Rating: