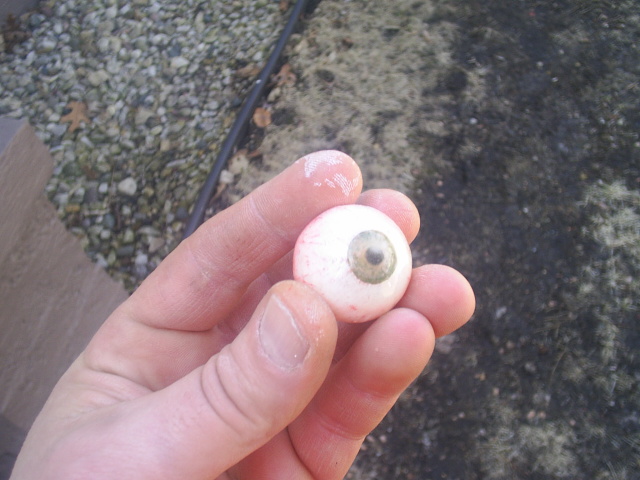 Forthcoming attractions
The IPKat always keeps an eye out (
left
) for forthcoming events and attractions. well, here's a selection of IP events in London over the next few weeks in which the IPKat is, to a greater or lesser extent, involved:
The Business of IP: 10 questions the CEO will ask in the next 5 years, Four Seasons Hotel, Canary Wharf, Tuesday 7 and Wednesday 8 February. Organised by CPA and IAM. Admission details and conference brochure here.

11th Annual International Trade Marks & Designs Conference, Millennium, Knightsbridge, Tuesday 14 and Wednesday 15 February. Organised by C5. Details here.

IPKat Sole/Small Practitioners' Meeting, 5pm to 7pm Thursday 16 February. Admission FREE. Details here.

Right: some people think IP conferences are a load of fun ...

Trade Marks: up-to-the-minute legal and practical issues, Cafe Royal, Monday 20 February. Organised by CLT. Details here.

8th Annual Information Technology Law Conference, Jurys Hotel, Great Russell Street, Tuesday 21 March. Organised by CLT. Details here.

Copying Without Infringing, Cafe Royal, Thursday 23 March. Organised by CLT. Details here.
IPKat Competition 3: the Unauthorised Copying Haiku
The IPKat's new competition (Competition no.3) carries a prize worth £495 - free admission to the
Copying Without Infringing
conference listed above. All you have to do is to compose a haiku (see below if you're not sure what a haiku is) on a subject relating to the unauthorised copying of IP-protected subject-matter.
For the purposes of this competition you can either write about infringements or about copying that falls within the scope of a legal defence. Closing date for entries is
Thursday 9 March 2006, 12pm GMT
. Please send your entries here by
email
(you can enter as many times as you like).
What is a haiku? Click
here
How to write a haiku
here
and
here
FORTHCOMING EVENTS: A REMINDER - AND A NEW COMPETITION
Reviewed by
Jeremy
on
Thursday, February 02, 2006
Rating: