1 Liberia signs up for Phonograms Treaty
The Director General of the World Intellectual Property Organization
presents
his compliments to the IPKat and has the honour to notify him that, according to the information received from the Secretary-General of the United Nations, the Government of the Republic of Liberia deposited, on 16 September 2005, its instrument of accession to the Convention for the Protection of Producers of Phonograms Against Unauthorized Duplication of Their Phonograms of 29 October 1971. The
Convention
enters into force with respect to Liberia, on 16 December 2005.
There are now 75 members of the Phonograms Convention: they are listed
here
.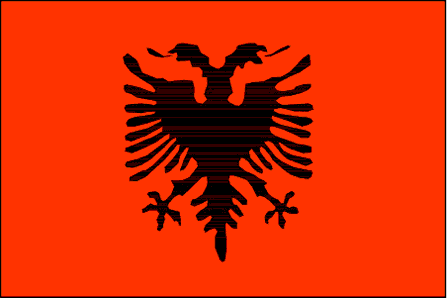 2 Albania joins UPOV Convention
The Secretary-General of the International Union for the Protection of New Varieties of Plants (UPOV) - who also happens to be the WIPO Director-General in his spare time -
presents
his compliments to the IPKat and has the honour to notify the deposit by the Government of the Republic of Albania, on 15 September 2005, of its instrument of accession to the
International Convention for the Protection of New Varieties of Plants
of 2 December 1961 (as revised to 1991).
The Convention will enter into force, with respect to Albania on 15 October 2005 when the Republic becomes a member of the International Union for the Protection of New Varieties of Plants.
Sixty UPOV members
here
More on Albanian plant research
here
3 Four Times table ...
IPKat pen-friend Sofia Smith has just informed him that
this week's
Times Law
carried no fewer than four news items on intellectual property. These features addressed
* Google's book scanning program;

* the splendidly anomalous topic of UK Crown copyright;

* destroying site-specific art works (this topic was touched on in a recent blog) and

* celebrity endorsement for brands (a regular IPKat topic).
The IPKat is delighted. All too often, newspaper coverage of law at the national level tends to cover the same few areas (criminal law, legal aid, divorce and custody, constitutional issues and regulation of the legal professions) but leave IP law untouched. There will be much better understanding of IP issues among the non-legal community if newspapers regularly report on such items.
Merpel demurs: hold on a minute, she mews - you don't generally believe half of what you read in the daily papers, so why should you assume the public at large will teach itself all about intellectual property because a few journalists decide to give it an airing?
LIBERIA AND ALBANIA GO FOR THE TREATIES; THE TIMES GOES FOR IP
Reviewed by
Jeremy
on
Wednesday, September 28, 2005
Rating: