1 Making a song and dance about Chinese patent licence negotiations
The IPKat has just been reading on
ShanghaiDaily.com
that a very useful patent trade
website
now enables people in the Yangtze River Delta to negotiate and complete patent transactions online instead of travelling for face-to-face negotiations. The site stores patent promotion and demand information in Jiangsu and Zhejiang provinces and the Shanghai municipality. Interested parties can watch a short video through the video-on-demand system before contacting the patent owner. Says Li Weisheng, an officer of the Shanghai Intellectual Property Service Centre:
"In this way, the information can be issued quickly. Patent inventors and interested investors needn't travel a long way for negotiation. It can greatly cut the trade cost and offer more chances for both sides... We will organize auctions for projects that attract a number of investors".
So far 180 patent projects, involving water saving, energy saving and renewable resource reclaiming, have been displayed during the promotion that concludes on October 23.
The IPKat loves the idea, though he feels it works best with simple, low-tech inventions and one-patent products. He hopes that the website offers links to standard form patent licence agreements, data concerning professional experts and other useful sites. Merpel's not so sure: "who says that professional experts are useful?"
2 Are journalists so law-abiding?
Rifling through the pages of
McNae's Essential Law for Journalists
(18th edition),
published
earlier this year by Oxford University Press, the IPKat was impressed at the amount of law that journalists actually need to know when plying their fascinating profession. This book contains over 500 pages, covering topics as diverse as copyright, breach of confidence and privacy (yes, seriously!), as well as coverage of court cases, disclosure or protection of journalists' sources, contempt of court of defamation. The chapter on Divorce is limited to reportage issues and does not contain a how-to-get-your-quickie guide.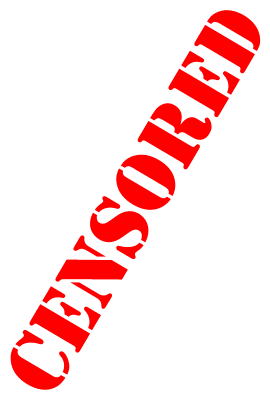 Liberated from the tyranny of footnotes, the reader can at least consult the ample selection of legal references appended, as well as making use of the glossary. The text reads well and conveys a strong sense of what (i) can be printed, (ii) can't be printed, (iii) lies in the grey area of uncertainty as to whether it can be printed or not. To keep it current - and fun to use - the book enjoys the benefit of a companion
website
.
This edition is crafted by a triumvirate of editors: Tom Welsh (a veteran in the field who now edits
Media Lawyer
, having once worked for the late lamented
News Chronicle
), Walter Greenwood (legal consultant to Trinity Mirror Editorial Training) and David Banks (also with Trinity Mirror Editorial Training and former night editor of the
Daily Post
). All in all, the IPKat thinks they're done a pretty good job. So too have the publishers, in getting this book out for the thoroughly reasonable price of £16.99.
PATENT LICENCES FOR CHINA; LAW FOR JOURNALISTS
Reviewed by
Jeremy
on
Saturday, September 24, 2005
Rating: