Here are a few little bits and pieces for you, from the IPKat's burgeoning in-tray (and equally burgeoning desk - the paperless revolution never quite succeeded here):

Google acts on YouTube threat


This comes from the BBC (citing the Financial Times) via Simon Haslam (Abel & Imray): Google is seeking permission to broadcast output legally on YouTube in order to avoid the threat of legal action. Apparently Google is offering upfront payments for the right to use film and TV clips, music and other work owned by groups signed up with CBS, NBC, News Corp and Time Warner. Sony BMG, Warner Music and Universal Music have already signed agreements to supply some content in exchange for a share of advertising revenues.

Right: some Tubes are quite a threat in themselves - but the IPKat isn't sure that Google can afford this one ...

YouTube is thought to have escaped copyright infringement litigation so far because it was a new business with little cash - which is no longer the case, now that Google's cashbags are at stake. YouTube's policy is to take down copyright material when alerted by the owners, but it has been criticised for not being vigilant enough. It has also developed technology that will allow it to block copyright-protected videos. The IPKat suspects that part of YouTube's appeal was based on its non-establishment flavour and wonders if this will be diminished by its increasingly 'legitimate' image. Merpel adds, music industry customers are sometimes quite fickle: will they remain faithful to YouTube long enough to give Google a chance to get its investment back?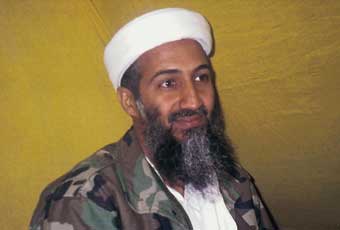 Osama and the RNC

This comes from the Metro New York via Miri Frankel. The Republican National Committee has been running video images of Osama bin Laden and Ayman al-Zawahiri to support its "The Stakes" advertising campaign. Did this infringe US laws? Though the ad ran no fewer than 47 times on the day of its release, the RNC said it fell within the guidelines of fair use. The IPKat is just one kat among many who is wondering whether, and indeed how, Osama bin Laden and his Al-Qa'eida colleagues will seek relief for infringement of their copyright, privacy and publicity rights? Merpel asks, and which law firm will they instruct?



Patent Circle

The IPKat has received an email circular inviting him to "Visit Patent Circle – India's first patent weblog covering worldwide patent information, in particularly related to Indian patenting scenario and developments". The site is not a blog in the normal sense - it appears to be run by two related Mumbai-based firms: Gopakumar Nair Associates, an IP consultancy and advisory firm actively engaged in patent, trade mark, copyright and design registration, and GNA Patent Gurukul, described as a patent training institute delivering exhaustive patent lectures and course modules, with wide coverage of patent laws and practices of India, US and Europe. However, it does carry plenty of IP- (and especially patent-) related content and is archived back as far as March. The IPKat will be watching it with interest.

Patenting the wheel here and here