Fysh slips through net of design right claims
Bailey and Bailey v Haynes and Haynes
, a Patents County Court decision of Judge Michael Fysh QC from 2 October, has been summarised on the Sweet & Maxwell
Lawtel
subscription service. It is not available on BAILII.
This action was brought by the Baileys, trading as Elite Angling Products, who alleged that the Hayneses, trading as Rags, infringed the design rights in the design of a polyvinyl alcohol warp knitted ladder-resistant micromesh bait bag which was used for catching freshwater fish.
Elite designed the "Elite Micro Mesh" which, it said, was protected against copying by UK and Community unregistered design rights under the Copyright, Designs and Patents Act 1988, section 213 and Council Regulation 6/2002, Article 3. According to Elite, design right subsisted in the shape and configuration of a three-dimensional structure made of the thread stitches found in parts of the mesh.
Rags admitted selling polyvinyl alcohol micromesh warp knitted ladder-resistant material but denied it was infringing any design rights. First, Rags said its own product was independently designed for it by a supplier in China. Secondly that product was not made "exactly or substantially" to Elite's design and did not therefore infringe it. Thirdly, the features relied on in Elite's design were dictated solely by the technical function that the design was to perform, i.e. to hold fish bait of a particular size, and was therefore unprotectable under Article 8(1) of the Regulation. Finally, Elite's design was an exact copy of the Atlas warp knit pattern that had been known for centuries and which was one of four basic warp knit patterns. Elite agreed that its product had used the known three point Atlas warp knit stitch pattern, but pressed ahead nonetheless.
Left: another example of mesh used as bait ...
Judge Michael Fysh QC dismissed the infringement claim. He viewed the merits of the claim as follows:
* The micromeshes were not identical in structure. However the notional addressee of the design, being an angler, would see a marked similarity between the two parties' products.

* On the evidence the designer of Elite's bait bag had not copied antecedent material, but had exercised only the minimum amount of skill and judgment required to imbue the design with originality; the design was not therefore commonplace.

* Since the basic appearance of the design was caused by use of the Atlas warp stitch method, the claimed UK design right would cover a "method or principle of construction" under section 213(3)(a) of the 1988 Act and was therefore excluded from protection.

* Rags' challenge to Elite's Community unregistered design right failed: since that design was not the only design capable of achieving the useful function of containing finer bait in certain circumstances, it was not excluded by Article 8(1).

* There was no evidence that a mesh made according to Elite's method had been made before. However on the evidence Rags had not copied Elite's design, which its Chinese supplier had designed.
The IPKat appreciates that judges can only work with the evidence before them, but he is a little uncomfortable at the ease with which independend design by a Chinese supplier can defeat a design right infringement claim. Given the vast amount of outsourced manufacture that takes place in China, as well as the known propensity of many Chinese enterprises to copy designs quite openly and unashamedly, it does rather seem that the level of protection accorded by design is even less in reality than the words of the law suggest.
Angling
here
Anglepoise
here
Anglicans
here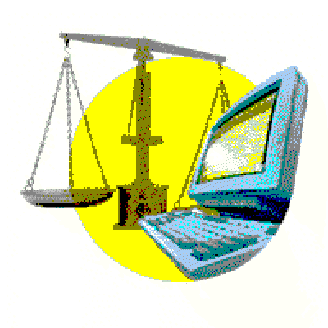 Latest IP&T
The October 2006 issue of Butterworths' shiny black
Intellectual Property & Technology Cases
has now been published and the IPKat has been noting its contents. This month's selection is more on the technology side than the IP side, but it is not without significance for IP enthusiasts.
There are two decisions from the Queen's Bench Division of the High Court for England and Wales that deal with internet postings -
Bunt v Tilley
on the status of internet service providers as "publishers" in defamation law and
Al Amoudi v Brisard
on whether there exists a presumption that an internet posting has taken place within the jurisdiction of the English courts.
Other cases reported are
Director of Public Prosecutions v Collins
, in which the House of Lords lays down criteria for determining whether a message sent via a public electronic communications network is "grossly offensive" and
C plc v P
, a Chancery Division decision arising from a copyright and breach of confidence action in which the defendant exercised his privilege against self-incrimination in respect of indecent images that were stored on the computer that the claimant was entitled to search for evidence of infringement.
FYSH SLIPS THROUGH NET; LATEST IP&T
Reviewed by
Jeremy
on
Monday, October 23, 2006
Rating: