Notification, not examination: the next step

Now that it has decided to scrap the examination of trade marks on relative grounds (see the IPKat's earlier post here), the UK Patent Office wants to hear from businesses about the legal regime that will bring this about. Under the new regime, the Patent Office is moving to a notification system under which both the trade mark applicant and the owner of any earlier possibly conflicting marks will be told of each other's existence. The consultation document can be accessed here and you have till 12 March 2007 to make your comments.

Right: Small and Medium-Sized Enterprises (SMEs), as viewed by the UK government


The IPKat says, it's nice of the Patent Office to seek the view of businesses - which is all very politically correct in terms of being nice to small furry SMEs and all that. But it's really the opinion of their specialist legal representatives that's going to count, since it is they who will be manipulating the system on behalf of the small furry SMEs that everyone wants to be nice to.

Left: Small/Medium-Sized Enterprise as viewed by another SME that's competing with it

Merpel agrees and adds, "I can't wait to see what happens when the first action is brought against the Patent Office for failing to notify an earlier mark which it didn't consider relevant but which a competitor (or a court that agrees with him) did".


Golden opportunity


The IPKat's friend Laurence Kaye (Laurence Kaye, Solicitors) informs him of a position available for the right Paralegal or Legal Assistant. It's a golden opportunity to work - for pay at the market rate - for one of UK's leading lawyers in the media/online/e-commerce field (check out the firm's website for legal focus, clients, ethos etc). The firm is based in leafy Radlett, Herts, with opportunities for remote and home-based work.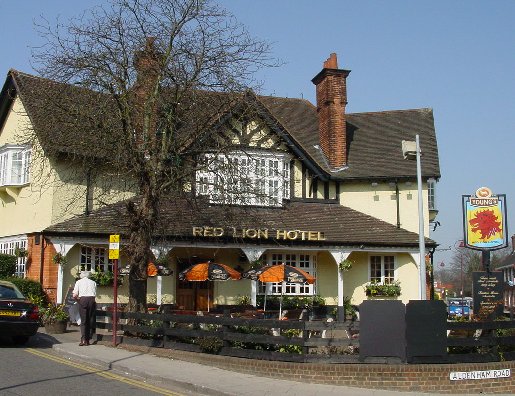 Above, right: payment on the usual scale ...; below, left: Radlett's busy commercial hub

The principal duties are (i) legal research, (ii) contract drafting and reviewing, (iii) research and writing of the firm's newsletter and (iv) attending and preparing notes of meetings. To do this you need (i) excellent written and oral skills, (ii) knowledge of IP law, (iii) IT skills (Word, Powerpoint and, ideally, Excel) plus internet literacy and (iv) attention to detail.

If you're interested, email Laurie with your CV and a covering letter of application to explain your interest in the role and what you would like to gain from it. Deadline: 26 January 2007.