MIP European Patent Reform Forum.
Managing IP's upcoming European Patent Reform Forum will be taking place in
Munich on September 6
and in
Paris on September 8
. There will be plenty to discuss this year, and with topics like the UPC and Brexit on the table the forum and dialogue promise to be exceptionally interesting. The programmes also offer presentations on FRAND terms, enforcement and evidence of infringement from an impressive selection of speakers, so this event is really not to be missed.
In-house, patent and IP counsel can attend the Forum for free, and other private practice IPKat readers can attend for a
discounted price
of €820 + VAT (usually €1095). To register for
Munich,
it's
here
- for
Paris,
here
, or you can
email
or contact Managing IP.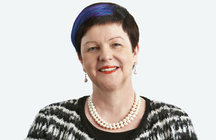 Baroness Neville-Rolfe DBE CMG
Minister for IP...
Whereas the new government has been in a complete state of flux with structural changes taking place here, there, and everywhere -- Baroness Neville-Rolfe is not, and has been confirmed as
remaining the minister for IP
. She is now part of the Department for Business, Energy & Industrial Strategy which replaced 'Business, Innovation & Skills' last month, and is officially the Minister for IP
and
Energy.
Baroness Neville-Rolfe will be visiting China in her new capacity from 22-26 August, attending IP events including a workshop on a workshop on Trade marks, Brands and Economic growth, and the UK China IP Symposium in Beijing on 26 August.
University of New Hampshire School of Law.
UNH School of Law are inviting applications for a new Dean. The School is currently ranked #5 in intellectual property and has been among the top ten IP law schools for 25 consecutive years. The school prides itself on specialized programmes that combine legal scholarship. dynamic teaching, and hands-on vocational development, including the
Franklin Pierce Center for IP Law
. For more information on the School, it's
here
- applications, nominations and enquiries should go by email
here
before
15 September.
Trade mark images research seminar
. On 6 September, Dr Amanda Scardamaglia will be delivering a research seminar "In Her Image: Transplanting Trade Mark Law through the Empire" based on research presented in her
new book
. Dr Scardamaglia is a Senior Lecturer and Deputy Department Chair at Swinburne Law School in Melbourne, and this talk will cover the historical development of Australian trade mark law and colonial legislation. For more information and to register, see
here
.
IPAN Research Report.
The Intellectual Property Awareness Network launched a report on new
Students recognise importance of IP and need to learn more,
finds IPAN report
research into UK HEI IP Policy, Perception and Practice on 27 July. The launch was introduced by Sir Rod Aldridge OBE, social entrepreneur and founder of the Aldridge Foundation which helps young people reach their potential and improve their communities, principally through the sponsorship of entrepreneurial academy schools and colleges.
The report deals with student and staff perspectives on IP, and underscores the importance of IP education and awareness in higher education, and likewise the creation of understandable and up-to-date IP policies for institutions. It can be found
here
.
APCA Conference.
The Asian Pacific Copyright Association are inviting papers for their upcoming conference, "Copyright in the Asian Pacific: the challenges and opportunities" at the University of Hong Kong Faculty of Law 20-22 November. Abstracts of approx 350 words are invited by
email
by
10 October.
More information is
here
, and the code for discussion,
here
.
Friday Fun
Reviewed by
Ellie Wilson
on
Friday, August 05, 2016
Rating: