In the first of her posts on food innovation in

celebration

of

World Food Day

this Kat indulges her foodie tendencies and

mulls over the fascinating

field of food inventions.
It may come as a
surprise
to some that it is possible to patent food products and methods of food manufacture. Provided the product or method is new, non-obvious and has a technical effect, it is perfectly
possible
that it is patentable subject matter.
Successfully
changing the characteristics of a food product can represent a significant technical achievement and years of investment in
research
and development. However, protecting a product using trade secrets (in the manner of the KFC fried chicken recipe)
does not

prevent someone else

independently

developing an equivalent food product or recipe

.
M

any food c
ompanies have thus turned to patents for IP protection.
EP3243392: Pasta shape
Potentially patentable food tech includes new and non-obvious ingredients and additives, processes for producing ingredients, ingredient combinations and cooking devices and methods. To give a small and random sample, food tech patents and applications have claimed, for example, a pasta shape (
EP3243392
), a method of stir-frying (
EP1842433
), a device for cooking pancakes (
EP2810561
), an ouzo cocktail (
EP1099752
) and low calorie chocolate (
EP3305088
)
.
So what are the key areas of food tech innovation?
Food innovation is not restricted to improving known products. A particularly fascinating area of research is the development of completely new ingredients and product types. Reducing one's consumption of animal products is currently vogue, whether for health, environmental or ethical reasons. The provision of meat substitutes and other animal product substitutes is also an established area of patentable food tech, from Quorn to the more recent "Impossible Burger" (the veggie burger for meat lovers).
Fusarium venenatum
Quorn, p
erhaps the most famous meat substitute product, was launched in 1985 by Marlow Foods

Ltd (a collaboration between ICI and Rank Hovis McDougall). Quorn is a corn mycoprotein refined from fermented fusarium venenatum fungus.
Over the decades, ownership of the Quorn business and its associated IP have passed between various multinationals (AstraZenca, Premier Foods), and is now in the hands of Monde Nissin.
The original Quorn patents, directed to the core technology (
EP0123434
), expired nearly a decade ago. However, over the years, the various owners of Quorn have built up an impressive patent portfolio directed to derivative products and processes. Patent protection of Quorn has undoubtedly helped to maintain its position as a market leading meat substitute.
Impossible Burger
A more recent
entrant
to the field of meat substitutes is Californian-based
Impossible Foods.
The mission statement of Impossible Foods is to deliver plant-based food products with all the "meatiness" of real meat. The lead product, The Impossible Burger is reportedly "amazing, but just a tad too soft and mushy" (
BBC Goodfood review
). The "plant meat" is produced by supplementing the plant based ingredients with recombinant heme, a ubiquitous protein found abundantly in animal muscle. Impossible Foods has a number of granted European Patents directed to meat substitutes comprising a number of meat-associated organic compounds such as heme (
EP3345484
,
EP2943072
),"wherein a taste and smell of meat is given to the meat substitute during the cooking process". They have also branched out into other animal based product, including plant-based cheese (
EP2731451
).
Egg substitutes
Moving from product to ingredient, a holy grail of food ingredient substitutes could be considered a true functional analog of egg. As an ingredient, eggs possess almost magical properties. Their complex multi-protein composition facilitates a staggering array of complex chemical transformations, including coagulation/gelation (e.g. custard, cakes), foaming (e.g. meringue, soufflé) and emulsification (mayonnaise, gelato). Eggs are also often key for providing flavour, texture (bread), colour (bread), and extending shelf-life. However, eggs have notoriously high levels of cholesterol and can harbor deadly bacteria.
Patented egg
substitutes
date back decades. See for example
US4120986
, granted in the late 1970s and directed towards a process of preparing a whole egg replacement. However no particular egg substitutes has yet had run-away commercial success.
Pending European patent application EP3324756 is directed to a dry egg-less composition that contains fat and a polymer system that forms a cross-linked structure upon the addition of water, and gelatinases on cooking. In the words of the description this "allows the egg substitute composition to be cooked like a natural egg, e.g., scrambled, formed into an omelet, used in a batter, or used as a binder between two different foods (e.g. as a binder for attaching breading or the like to the surface of a food)".
Specific egg-less products have also been developed.
Hampton Creek's
accepted European application, for example, is direct at eggless mayonnaise (
EP2773223
). The "mayonnaise", as specified by claim 1, comprises yellow pea flour and modified starch.
A hurdle to
innovation
in the "eggless" field is
undoubtedly
the broad array of prior art that can be cited by a Patent Examiner. Cooks have been trying for centuries to find replacements for eggs. To be
patentable
, any use of conventional protein products must be shown by the applicant to be a non-obvious substitution.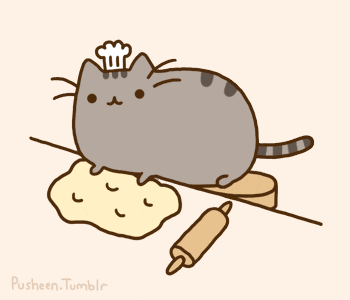 Chef Kat
Thus, in the field of food tech, the non-obvious bar to patentability can be difficult, but not impossible, hurdle to overcome. As demonstrated by the Impossible Burger, a truly innovative food product can be readily protected.
In her next post to celebrate World Food Day, this Kat will focus on this year's World Food Day theme, #Zerohunger, and explore the latest developments in food and agritech aimed at tackling global food shortage. Stay tuned!
Author: Rose Hughes
World Food Day! Patentable foods: The "Impossible" and the eggless
Reviewed by
Rose Hughes
on
Tuesday, October 16, 2018
Rating: