GIPI 5 - hot off the press
Global Intellectual Property Index 5th Report. Taylor Wessing's latest GIPI5 Report was unveiled yesterday morning, which has assessed and ranked 43 jurisdictions by combining objective analysis with thousands of survey respondents scoring each right on how it can be obtained, exploited, enforced, and attacked.
The headline news seems to be the optimism about the UPC and Unitary Patent System become almost-realities at long last, with the Unitary Patent identified most frequently by the survey as the current most important IP issue. The UK was rated top for patent law, and every EU Member State (except for Slovakia) falls within the Top 3 of 5 tiers overall.

Coming out on top were:
1 The Netherlands
2 Germany (#1 in GIPI3)
3 UK (#1 in GIPI1, GIPI2, GIPI4).
One remarkable aspect of report is the US' poor performance, being rated into the 4th tier and in 24th place overall - one place ahead of Slovakia. This may come as a bit of a surprise, especially considering that the US has been scored rather more favourably in other indexes. It seems that taking cost effectiveness of enforcement in particular into account is what has hurt the US' scores here, as well as the abandoned plans to improve design protection which fell through between since the last GIPI.
The last little surprise is the rating for personal data protection, which, when compared to the rankings for the other rights, is virtually unrecognisable. Taiwan, Malaysia and South Africa occupy the top three spots. The UK placed 24th. It is still not entirely clear to this Kat whether the jurisdictions have been scored for their quality per se, or what unscrupulous businesses can get away with - as the report observes, 'the table is headed by countries that either have no data protection laws in place or laws that are considered to be weak, immature or outdated'. The data protection rankings apparently describe how easy or relaxed the position is for businesses, and hence the more recently developed and tougher systems being consigned to the bottom of the table.
B

aroness Neville-Rolfe, UK Minister for Intellectual Property has said:

"I am pleased that UK retains its reputation for its strong IP regime. On patents we are ranked first in the world. This result is testimony to the government's commitment to make the UK the best place to patent.

Movements elsewhere in the Global IP index are valuable in focusing our efforts as some laws change and as we strive to do a good job for business in an increasingly knowledge based and digital economy."
You can read the full report here, and find more detail including an interactive map here.
Cash for IP in Singapore. The first loan using IP as collateral has been approved in Singapore, following the implementation of the IP Finance Scheme by the Intellectual Property Office of Singapore (IPOS). Masai Group International had the loan approved (with patents as collateral) by DBS as part of the scheme, which has been extended until 31 March 2018 and to include IP classes of trade marks and copyrights.
The press release from IPOS is here.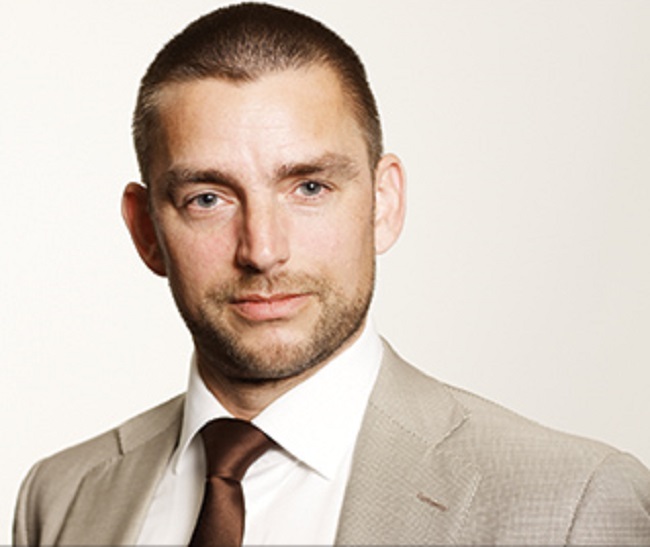 John Allen
John J. Allen Scholarship. In memory of John J. Allen, the deeply missed lawyer and partner in their IT/IP Practice who lost his life along with his family in the MH17 air tragedy, NautaDutilh have introduced a scholarship with his name. The first scholarship has been awarded to Gerben Hartman, who will be commencing an LLM in intellectual property law at Stanford University in the next academic year. The scholarship of up to €10,000 is to be granted annually to promising young lawyers, in order to develop their intellectual property knowledge.
For more information about the scholarship, see here.
Thomas Alva Edison Research Fellows. The USPTO is seeking proposals from scholars in IP, innovation, economics and related fields for the Thomas Alva Edison Visiting Scholars Program as Research Fellows. Proposals in a broad range of IP topics will be considered, but projects relating to patent quality would be especially welcome. The deadline for submissions is 11 July 2016.
More information is here.
And finally... Citigroup Inc has sued AT&T Inc, alleging that their use of "thanks" and "AT&T thanks" in a new customer loyalty programme infringed Citigroup's trademark rights to the phrase "thankyou." Because, yes, Citigroup have a trademark for "thankyou" [no spaces]. The spokesman for AT&T, Fletcher Cook said:
"This may come as a surprise to Citigroup, but the law does not allow one company to own the word 'thanks. We're going to continue to say thanks to our customers."
What a relief. For more on this pressing story, see here. As Alex Tabbarok from Marginal Revolution put it, "WTF™ Citibank?".
Wednesday Whimsies
Reviewed by
Ellie Wilson
on
Wednesday, June 15, 2016
Rating: